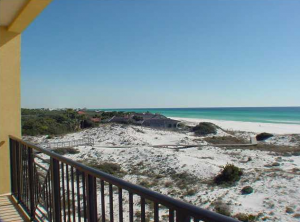 When you think about the Florida real estate market, chances are that you will think about condos for sale in Florida. Condominiums are a natural fit for those of you who are relocating to Florida permanently and those of you who want to buy a vacation home in Florida, for a number of reasons. First, many people look for condos for sale in Florida because they are interested in a more care-free kind of lifestyle. They want to own a residence that will build equity for them, but they don' t want to necessarily be responsible for a majority of the upkeep that owners of single family homes face. When you purchase a condo, you will have all lawn care, external painting, roofing, and other maintenance issues taken care of by the condominium association. Each owner in the complex pays a condo association fee that is used to pay for these services. The condo owner is responsible for interior maintenance of their unit, appliances, and other issues that are individual to their interior walls.
Condominiums in Florida are quite affordable, too. In Orlando, the median price of a condominium in May of 2010 was $93,900. In Fort Lauderdale, the median price was $155,500 and in Destin, the median price was $171.400.
Condos for sale in Destin Florida offer some of the safety and social benefits of an apartment complex, but with the financial benefits of ownership. Depending on where the condo you choose is located, you may find gated access, on site security, recreational facilities, and social activities that are organized by the developer or the condominium association. Or, you could choose a condominium complex in Florida because it is limited in ownership to senior citizens. This way you can meet neighbors who are at a similar stage in their life and who are unlikely to be rowdy party throwers that might disrupt your life.
The latest trends in home sales in Florida show that many home buyers have recognized the benefits of owning a condo. While home sales overall have been increasing over the last year in comparison to where sales were a year ago, the largest increase has been in the purchase of condos for sale in Florida. June, 2010 sales of condos were 39% higher than condo sales in June, 2009. In the same time period, the average price for a home in Florida dropped 28%. So not only are more people buying condominiums and homes than last year, but they are paying less for them. Investors, vacation home seekers, and others have taken notice that the time to buy condos in Florida is now.
Of course, there is one aspect of condominium living that someone who has never lived in a condominium will need to understand. When you buy a condo, you will be required to follow the rules and procedures of the condominium association. This means that in some cases, you may not have as much freedom as you would like to when it comes to what you are able to do in your condo. Common examples include limiting what you can keep on a porch or balcony, or limiting colors you can use on exterior portions of your condo. You also won' t necessarily always agree with the way that your condominium association' s governing committee chooses to spend your association fees. The good news is that you can always choose to run for a position on the committee that will let you have more influence on the way the condo association is run.
It' s the perfect time to buy a home in Florida!