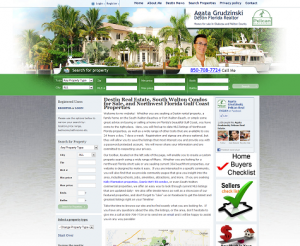 In recent years, real estate websites such as Zillow and Trulia have become increasingly popular.  These sites offer online listing services that exist outside of MLS.  According to research conducted by the WAV Group, an independent real estate industry research analyst, however, the information contained on these sites is considerably less accurate than the information posted on the websites of licensed real estate brokers.  The study cites the lack of access to MLS data as a primary reason for the discrepancy.  Most local real estate brokers have access to MLS data, giving them a distinct advantage over sites that simply aggregate their data from re-posted real estate information.
Inaccuracies can also occur because sites like Trulia and Zillow have to wait for updates by agents, which means that often critical updates take a lot longer to come into the picture.  By contrast, MLS data is updated every half an hour or more.  This accounts for a lot of the discrepancy in the data and means that a local real estate broker will have the most accurate and complete listings for homes for sale in their area.  It can take longer than a week for new listings to appear on websites like Trulia and Zillow, and just as long for updates regarding the sale of the homes to be reflected in their listings.
This study evaluated local real estate sites and compared these listings to what was currently available on Trulia and Zillow.  The authors of the study concluded that while the local brokerage sites listed 100% of the homes in the area that were for sale, the national sites only listed about 80%.  They also showed that as many as 36% of active listings on these national sites had been sold or were no longer actually listed for sale.  A local real estate website, on the other hand, rarely listed a home as for sale if it had been sold.
This study was conducted by the WAV group, which is an independent research analyst for the real estate industry, and was given funding by Redfin, which is a broker with multiple billions in real estate sales.